An excellent base for designing t-shirts, these blank images can be used both in Adobe Photoshop and Adobe Illustrator.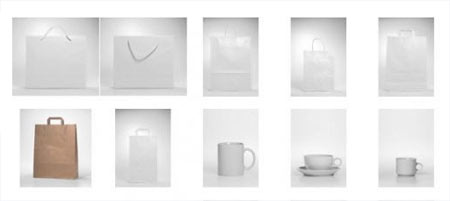 Here is every designers dream pack! A collection of 253 hi-res images of blank objects, perfect for creating brand identity

In case you haven't found this gem yet, BlueVertigo has a list of the best stock photography sites and sites that offer photos at a dollar a photo. You can use these photos to create artwork and designs.